"Yerevan Wine Days" has a special place among the Armenian and international holidays dedicated to wine.
This very popular event takes place every year on the first Friday and Saturday of May, but only this year on June 4th and 5th.
It will include several cozy and beautiful central streets of Yerevan. The section of Saryan-Moskovyan streets from Pushkin to Spendiaryan intersection and Tumanyan street to Parpets intersection, from 16:00 to 23:00.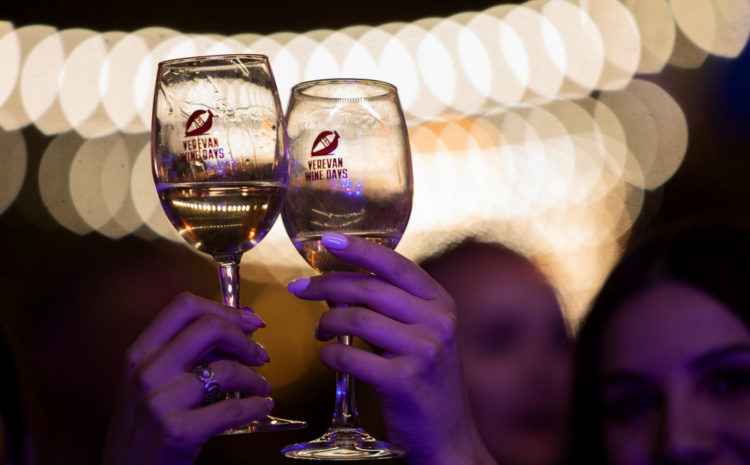 Wine is love, drinking wine is an art, and Yerevan is the place where you should drink wine.
On Wine Days, wine-loving tourists and locals alike have a wide choice. sip the best wines made from Armenian endemic varieties, absorb the full flavor spectrum of white, red and rosé wines, pairing them with their favorite Armenian delicacies, a wide variety of cheese and/or other global cuisine snacks.
This year's innovations are:
Novelty #1:
if you don't know what wine can be paired with, the best Armenian wine specialists will teach you the secrets of drinking wine with their master classes. We will announce the schedule of the 2 days of the master classes, the names of specialists and ticket sales later.
Novelty #2.
A master class-competition with the theme "Wine and Art" will be held in front of Saryan's House-Museum. Having absorbed the wine, we will try to paint in Saryan colors.
Novelty #3:
This year the song and dance will be different. Let's go back to the roots, dance and sing the national anthem. We will inform about this in more detail in the next few days. If we add to all this a warm friendly environment, cool summer (hopefully) evenings, then crazy, unforgettable and at the same time cultural entertainment for visitors is ensured.
Entry to the event is free for everyone, but in order to use the presented wines, you need to purchase a special package for this, worth AMD 5,000.
The package includes a cloth case, a wine glass with the logo, an information booklet with 10 coupons, as well as discount coupons to take advantage of the featured restaurants and other discount surprises. This year, the brochure will include information on how many coupons a given wine will cost for a full glass or tasting at which winemaker. In addition to the packages, mugs with a logo will be sold separately for 1500 AMD and coupons worth 250 AMD.
As they say. "where there is no wine, there is no love", so on "Yerevan Wine Days" everyone will have the opportunity to live in wine-intoxicated and wine-filled love.